Underwater Hockey
Code Convenor: Kylie Summers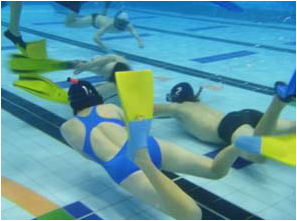 Onslow College will enter an Underwater Hockey team in a suitable Open Mixed League in Term 2. Students who are interested can take part in the 'Have a Go' programme in March.
Training: Wednesdays 7.00-8.30pm at Wellington Regional Aquatic Centre, Kilbirnie (WRAC).
Equipment: Students need to provide their own sticks, snorkel, mask and flippers. There will be gear available to hire at the pre season "have a go" sessions.
Competition: Terms 2 & 3 - Tuesday (Seniors) & Friday (Juniors) evenings at WRAC.
Central Region Tournament on 18th Jun 2021, at WRAC
CSW Junior Finals on 6th Jul 2021, at WRAC
CSW Senior Finals on 9th Jul 2021, at WRAC
NZSS Champs on 28th Aug 2021, at Mt Maunganui
Uniform: OC swim wear can be purchased from the Sports Office (optional) - Girls UWH Togs - $70, Boys UWH Togs - $55. Each player will also loan a pair of UWH caps from Onslow.
Cost: $140 includes registration and pool hire fee. Pool entry for training and games is additional (approximately $3.50 per session).
Parent Help Required: Students will need to be transported to and from games and supervised poolside by parents on a rostered basis.